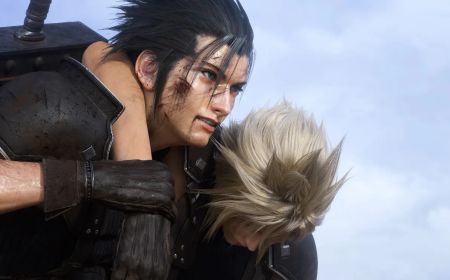 YOGYAKARTA - 2023 akan menjadi tahun yang luar biasa untuk video game baru 2023, dengan banyak judul yang sebelumnya direncanakan untuk tahun ini didorong ke tahun berikutnya. Game dengan nama besar seperti The Legend of Zelda: Tears of the Kingdom, remake Dead Space, dan Diablo IV semuanya akan hadir pada tahun 2023, begitu pula beberapa remake game klasik profil tinggi.
Banyak hal yang harus diperhatikan, jadi kami mengumpulkan setiap game yang direncanakan untuk dirilis pada tahun 2023, membaginya menjadi beberapa bagian berdasarkan bulan serta game tahun 2023 yang tidak bertanggal di sini.
Setiap daftar game juga menampilkan platform yang didukung sehingga Anda dapat mengetahui apa yang akan Anda beli tahun ini. Semakin banyak game yang diumumkan dan diberi tanggal rilis, daftar ini akan diperbarui lebih lanjut, dan kami juga akan terus menyesuaikannya jika game mengalami penundaan.
Game Baru 2023
JANUARY
One Piece Odyssey

(PlayStation 4, PlayStation 5, Windows PC, Xbox Series X) — 13 Januari

Persona 3 Portable

(Nintendo Switch, PlayStation 4, Windows PC, Xbox One, Xbox Series X) — 19 Januari

Persona 4 Golden

(Nintendo Switch, PlayStation 4, Xbox One, Xbox Series X) — 19 Januari

Colossal Cave

(Mac, Meta Quest 2, Nintendo Switch, PlayStation 5, Windows PC, Xbox Series X) — 19 Januari

Fire Emblem Engage

(Nintendo Switch) — 20 Januari

Forspoken

(PlayStation 5, Windows PC) — 24

NBA All-World

(Android, iOS) —24 Januari

Dead Space

(PlayStation 5, Windows PC, Xbox Series X) — 27 Januari

Age of Empires 2: Definitive Edition

(Xbox One, Xbox Series X) — 31 Januari
FEBRUARY
Deliver Us Mars

(PlayStation 4, PlayStation 5, Windows PC, Xbox One, Xbox Series X) — 2 Februari

Hogwarts Legacy

(PlayStation 5, Windows PC, Xbox Series X) — 10 Februari

Theatrhythm Final Bar Line

(Nintendo Switch, PlayStation 4) — 16 Februari

Wild Hearts

(PlayStation 5, Windows PC, Xbox Series X) — 17 Februari

Atomic Heart

(PlayStation 4, PlayStation 5, Windows PC, Xbox One, Xbox Series X) — 21 Februari

Like a Dragon: Ishin!

(PlayStation 4, PlayStation 5, Windows PC, Xbox One, Xbox Series X) — 21 Februari

PlayStation VR2 launches (PlayStation 5) — 22 Februari

Horizon Call of the Mountain

(PlayStation VR2) — 22 Februari

Fantavision 202X

(PlayStation 5, PlayStation VR2) — 22 Februari

Moss

(PlayStation VR2) — 22Februari

Moss: Book 2

(PlayStation VR2) — 22 Februari

Zenith: The Last City

(PlayStation VR2) — 22 Februari

Blood Bowl 3

(PlayStation 4, PlayStation 5, Windows PC, Xbox One, Xbox Series X) — 23 Februari

Company of Heroes 3

(Windows PC) — 23 Februari

Sons of the Forest

(Windows PC) — 23 Februari

Kirby's Return to Dream Land Deluxe

(Nintendo Switch) —24 Februari

Kerbal Space Program 2

(PlayStation 4, PlayStation 5, Windows PC, Xbox One, Xbox Series X) — 24 Februari

Octopath Traveler 2

(Nintendo Switch, PlayStation 4, PlayStation 5, Windows PC) — 24 Februari

Destiny 2: Lightfall

(PlayStation 4, PlayStation 5, Windows PC, Xbox One, Xbox Series X) — 28 Februari
MARCH
The Day Before

(Windows PC) — 1 Maret

Wo Long: Fallen Dynasty

(PlayStation 4, PlayStation 5, Windows PC, Xbox One, Xbox Series X) — 3 Maret

The Last of Us Part I

(PC) — 3 Maret

Fatal Frame: Mask of the Lunar Eclipse

(Nintendo Switch, PlayStation 4, PlayStation 5, Windows PC, Xbox One, Xbox Series X) — 9 Maret

Skull and Bones

(Amazon Luna, PlayStation 5, Windows PC, Xbox Series X) —9 Maret

Star Wars Jedi: Survivor

(PlayStation 5, Windows PC, Xbox Series X) — 17 Maret

Bayonetta Origins: Cereza and the Lost Demon

(Nintendo Switch) — 17 Maret

Resident Evil 4 Remake

(PlayStation 4, PlayStation 5, Windows PC, Xbox Series X) — 24 Maret

Crime Boss: Rockay City

(Windows PC) — 28 Maret

S

ystem Shock

remake (Linux, Mac, PlayStation 4, PlayStation 5, Windows PC, Xbox One, Xbox Series X) — Belum Tahu Tanggal Rilisnya

Sifu

(Windows PC, Xbox One, Xbox Series X) — Belum Tahu Tanggal Rilisnya
APRIL
Hogwarts Legacy

(PlayStation 4, Xbox One) — 4 April

Meet Your Maker

(PlayStation 4, PlayStation 5, Windows PC, Xbox One, Xbox Series X) — 4 April

GrimGrimoire OnceMore

(Nintendo Switch, PlayStation 4, PlayStation 5) — 4 April

Mega Man Battle Network Legacy Collection

(Nintendo Switch, PlayStation 4, Windows PC) — 14 April

Dead Island 2

(PlayStation 4, PlayStation 5, Windows PC, Xbox One, Xbox Series X) — 28 April

Star Trek: Resurgence

(PlayStation 4, PlayStation 5, Windows PC, Xbox One, Xbox Series X) — Belum Tahu Tanggal Rilisnya
MAY
The Legend of Zelda: Tears of the Kingdom

(Nintendo Switch) — 12 Mei

Suicide Squad: Kill the Justice League

(PlayStation 5, Windows PC, Xbox Series X) — 28 Mei
JUNE
Street Fighter 6

(PlayStation 4, PlayStation 5, Windows PC, Xbox Series X) — 2 Juni

Diablo 4

(PlayStation 4, PlayStation 5, Windows PC, Xbox One, Xbox Series X) — 6 Juni

Final Fantasy 16

(PlayStation 5) — 22 Juni

RoboCop: Rogue City

(Nintendo Switch, PlayStation 5, Windows PC, Xbox Series X) — Belum Tahu Tanggal Rilisnya
JULY
Hogwarts Legacy

(Nintendo Switch) — 25 Juli
AUGUST
Baldur's Gate 3

(Windows PC) — Belum Tahu Tanggal Rilisnya
September

-

(OCTOBER-DECEMBER)

Final Fantasy 7 Rebirth (PlayStation 5)NHL 24 (PlayStation 5, Xbox Series X)

Jadi setelah mengetahui game baru 2023, simak berita menarik lainnya di VOI, saatnya merevolusi pemberitaan!

Terimakasih sudah membaca artikel